Expats Share Their Cross-Cultural Journeys
Donald Gray is the owner of the "Sierra Lodge Myoko"
By Pheralyn Dove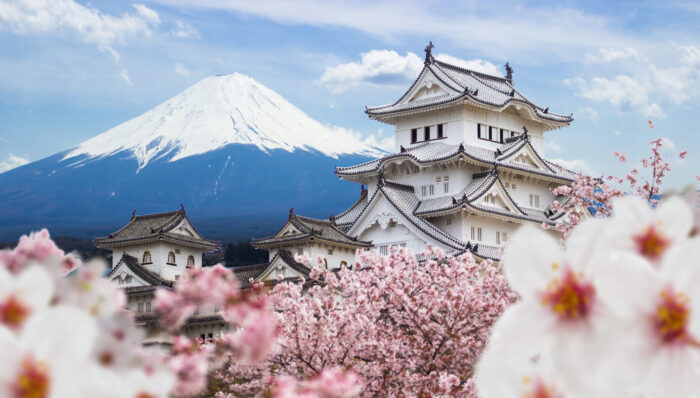 In Part I of our exploration into the lives of Black professionals in Japan, we covered the stories of Annette Eddie-Callagain, Esquire, Japan's first African American lawyer, Robert Jefferson, a broadcast journalist, and social media influencer Ranzo. Here, in Part II, we reach out to resort owner, Donald Gray, and educators Latecia Watley and Cliffton Williams.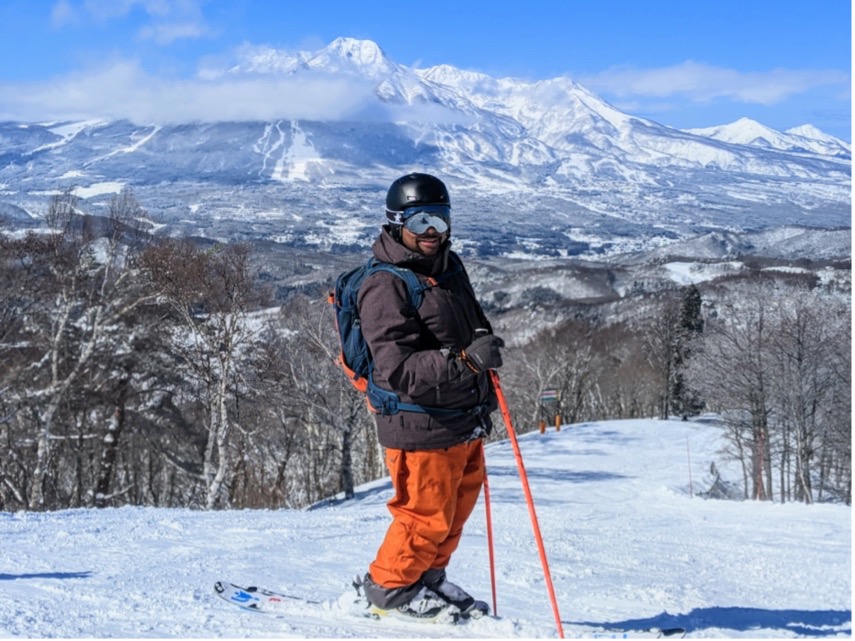 Donald Gray – Resort Owner in Japan
Donald Gray
Is Being Black in Japan a Unique, Individual Experience?
Donald Gray's swashbuckling sense of exploration led him to Japan. He took his first trip there to check on a friend immediately following a series of epic tragedies that began on March 11, 2011 when a magnitude 9.1 earthquake hit Sendai, Japan. The earthquake precipitated a tsunami, both of which claimed thousands of lives. In quick succession, the devastating earthquake and tsunami triggered an explosion at the Fukushima Daiichi Nuclear Power Plant, which at that time was the most severe nuclear meltdown since the Chernobyl disaster in 1986. As a result of his visit after these catastrophes, Gray, 36, found that he has a genuine love for the Japanese people and their culture. He says he was touched by their kindness and resilience. Gray relocated to Japan in 2013. Since then, he has paved a unique path into the adventure tourism industry. Gray is the owner of the "Sierra Lodge Myoko" ski chalet and vacation resort in the rural mountains of Myoko, Kogen, Japan. He is also a digital content producer.
Is the Japanese Language a Barrier for Black Professionals in Japan?
Once he made the decision to relocate to Japan, Gray says he became "obsessed" with studying the language. Gray says he has a great command of Japanese and continues to keep up with his studies. He suggests that once you decide to even visit Japan, it's wise to start learning basic greetings and phrases. "You will have so much better of a time if you learn a little Japanese before you come to Japan."
Does Racism Exist in Japan?
Gray says he had a great childhood and received an excellent education growing up in Orange County, California. International travel, sports, learning to play musical instruments, reading widely, and being exposed to the world of business and finance were all a part of his upbringing. At 18, he moved from laid back suburban Orange County, to ultra-urban Los Angeles. For the first time, Gray came face to face with discrimination – being "othered" as he calls it. It was a stinging reality check.
Conversely, in Japan, he doesn't feel like he's being discriminated against because he's Black, but because he's not Japanese. In Gray's experience, all foreigners in Japan are treated the same – as outsiders. "The best mitigation for gaining access to the culture is to have at least some command of the language. When I'm here in Japan, I don't necessarily feel like I'm singled out because I'm Black. You're either Japanese or not. Everyone is going to experience some form of exclusion based on not being from Japan. There's a pretty flat playing field here."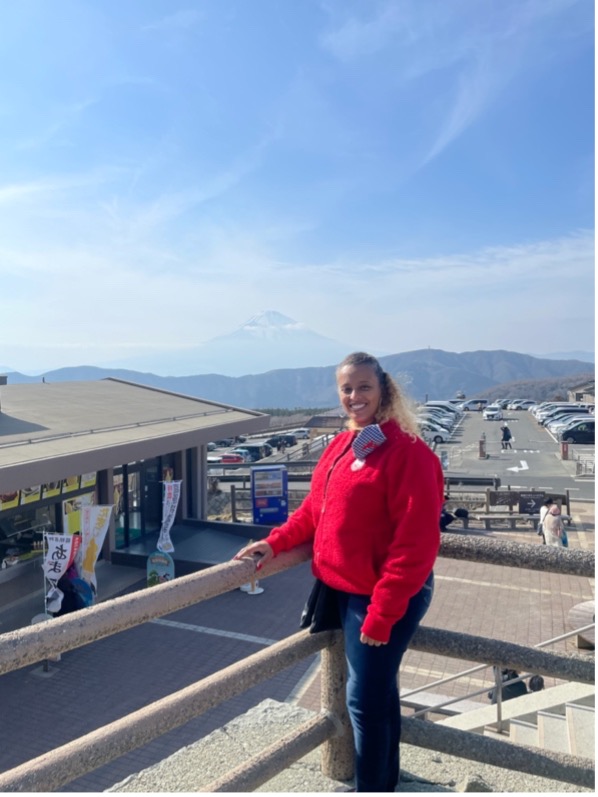 Latecia Watley, Educator in Japan
Is Being Black in Japan a Unique, Individual Experience?
Watley is a first-grade teacher on an American Naval Base in Yokosuka, Japan. She was raised in Northern New Jersey and Georgia prior to graduating from Claflin College in South Carolina. A desire for adventure brought Watley to Japan. She arrived there in April of 2019. "I wanted change, I wanted to travel, and I wanted to explore." Watley sees living in Japan as a positive experience, although she has faced challenges adapting to a new lifestyle, and like everyone else, has been impacted by the COVID-19 pandemic. "As a Black woman, I take pride in living in Japan. Stepping out of my entire comfort zone is exciting. I feel that it's an amazing opportunity."
Is the Japanese Language a Barrier for Black Professionals in Japan?
Latecia Watley does not speak Japanese although she does use a few general conversational phrases. She says not knowing the language has not been a barrier primarily because she is an American federal employee and works on a Naval base. "I have the cushion of the base to fall back on, my 'little United States.' I am not immersed in the culture enough to figure out how to buy groceries. I usually shop on the base," she says. "But not knowing Japanese has never stopped me from finding where I want to go or finding my way home. Technology makes it somewhat of an ease too. My experience has been that the Japanese are very willing to help. I've never run into anyone who has been rude."
Does Racism Exist in Japan?
"I can't say whether or not I've experienced discrimination in Japan because I don't know if I'm being treated a certain way because I am an American or because I am a Black American. But as Americans, we do put a rift in their lives. The Japanese have a much deeper respect for nature and the environment than Americans. It's even evident with their recycling and the way their houses are built with an emphasis on energy efficiency. Going to the grocery store is like a whole field trip in and of itself. The foods, the seafood are all so different here. Everything is just so fresh and so natural. I can't say that enough. It's quite different the way they function from what we're accustomed to in the United States."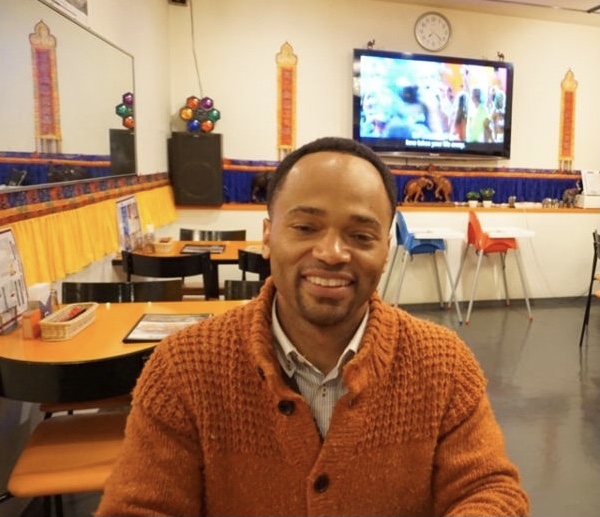 Cliffton Williams, Educator in Japan
Cliffton Williams
Is Being Black in Japan a Unique, Individual Experience?
Cliffton Williams is my cousin. He hails from Eastover, South Carolina, the birthplace of my late father, Samuel C. Dove, Sr. Cliff, as we call him, has been upwardly mobile and ambitious from a very young age.
"I'm from probably the smallest village in South Carolina for which I couldn't be prouder," says Cliff. "My family supported me through college at Norfolk State University. I'm an English tutor to South Korean and Japanese professionals who are primarily employed by the energy, technology, pharmaceutical and tourism industries. They study English to gain more confidence in their communication with their foreign colleagues."
Cliff lives in Kagoshima, Japan, which is the capital of Kagoshima Prefecture. This area is best known for its active volcano, Sakurajima. The local people are fond of the abundance of geothermal activity which results in healing and wellness hot springs all throughout the region.
"I came to Japan the first few times on tours from South Korea where I was living and working as an elementary school English teacher. Through a mutual acquaintance, I met my wife, a Japanese national who worked as a Japanese language instructor at a nearby Korean university," explains Cliff. "We lived in Korea for a while, and eventually I brought her and our son back to her hometown. We've been here for seven years."
Is the Japanese Language a Barrier for Black Professionals in Japan?
"In many cases, language can be a barrier. I speak Japanese sometimes but I rarely have to because I work from my home office and my wife is fluent in English. I study Japanese regularly as an intellectual pastime rather than a necessity. I believe the Japanese language requires complete surrender to truly begin to own it."
Does Racism Exist in Japan?
"In my humblest opinion, I feel being black in Japan is the same as being non-Japanese in Japan. Personally, I'm trying to train myself to believe I deserve to be here."
~. ~. ~. ~. ~.