Ranzo interviews Robert Jefferson for his Black Experience Japan YouTube Channel
Expats Share Their Cross-Cultural Journeys
By Pheralyn Dove
Are Black Professionals Accepted in Japan?
I hate to admit it, but I spend way too much time on YouTube. However, logging on is not always a guilt-inducing waste of time. One night I came across Ranzo's "Black Experience Japan" channel. What? There's a significant Black presence in Japan? Ranzo exposed me to a proliferation of Black talent, including a male university professor, female architect, and a Black male television meteorologist, just to name a few. I was captivated. In Japan, 98% of the population is of Japanese lineage. What does this mean for outsiders? Here, in two parts, I bring you the fascinating stories of Annette Eddie-Callagain, Esquire, Japan's first African American lawyer, Robert Jefferson, a broadcast journalist, social media influencer Ranzo, resort owner, Donald Gray and educators Latecia Watley and Cliffton Williams.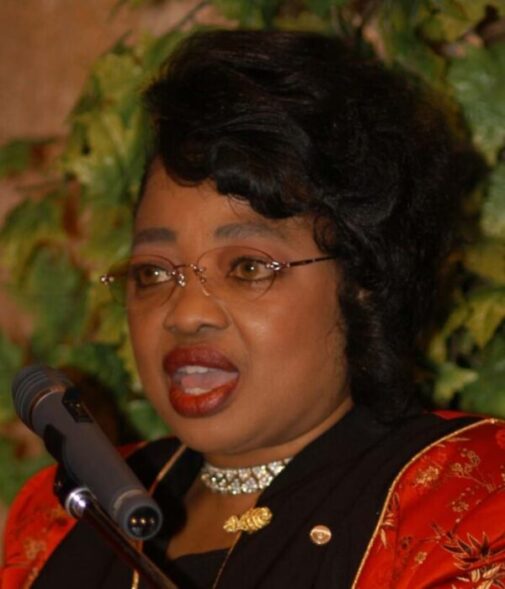 Annette Eddie-Callagain, Esq.
First Black Attorney in Japan
Annette Eddie-Callagain
Is Being Black in Japan a Unique, Individual Experience?
Air Force Veteran Eddie-Callagain is the first African American to practice law in Japan. She commandeers her own practice as a child support lawyer in Okinawa. She has come a long ways from where she was raised on the Dewey Sugar Cane Plantation near New Liberia, Louisiana.
As an attorney, Annette Eddie-Callagain traveled to Japan during her tour of duty when she served as a JAG in the Air Force. She discovered there was a huge population of Japanese American children who weren't being supported financially by their American fathers. Japanese mothers were dependent on Japanese welfare for survival. "Learning this weighed really heavy on me to the point that I moved over here. I felt it was necessary to move to Japan to address this problem because the Japanese didn't even know what to do about the situation." Since moving to Japan in 1995, Eddie-Callagain has created a unique niche as an African American child support attorney in Okinawa.
Is the Japanese Language a Barrier for Black Professionals in Japan?
Eddie-Callagain speaks Japanese conversationally. She can manage her grocery shopping and other aspects of everyday life. "Studying the language is an ongoing process that never ends," she says. However in her professional life as an attorney, Eddie-Callagain believes that having a trusted translator is essential. "The language can be a barrier if you don't have good translation services available to you. When you practice law, one little mistake could create a disaster." Eddie-Callagain also makes good use of technology. When no other option is available, she relies on a handheld electronic translation device.
Does Racism Exist in Japan?
During her childhood Eddie-Callagain's mother encouraged her to observe the live proceedings in her hometown's courthouse. She noticed that all of the players were White except the defendants, who were always Black. She never saw any Black judges, lawyers or court staff. So in her mind, she thought Blacks weren't "allowed" to become lawyers or judges. Fast forward to when Eddie-Callagain became a high school business education teacher in Omaha, Nebraska following her graduation from Southern University in Baton Rouge, Louisiana. This is where she first encountered a Black female lawyer. She was so inspired, she made the decision to become a lawyer herself.
While her southern upbringing in Louisiana exposed her to a constant barrage of racial injustices, Eddie-Callagain says that "In Japan, I have never felt discriminated against or rejected for the color of my skin. I've been here 27 years and the Japanese people have always been willing to help. Sometimes as Black people, especially in the United States, we just settle instead of finding out things for ourselves. One of the reasons I came to Japan was to pave a path for those coming behind me. Here in Japan, Black professionals find that we are ambassadors for our race."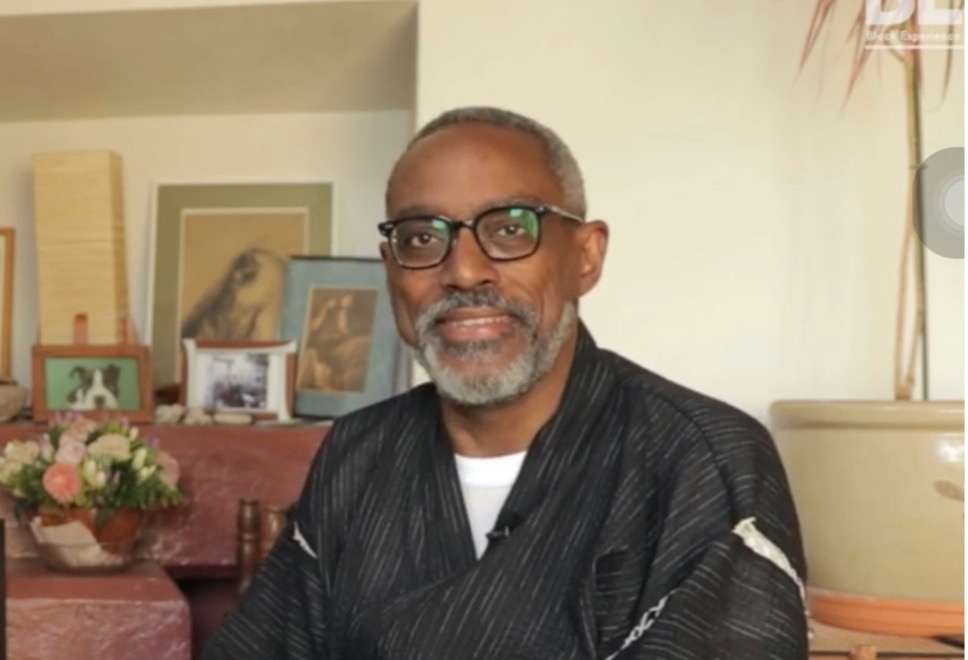 Robert Jefferson, Broadcast Journalist in Japan
Robert Jefferson
Is Being Black in Japan a Unique, Individual Experience?
Jefferson is an Air Force veteran and broadcast journalist who currently calls Kamakura, Japan home. He was born in Philadelphia and raised in a nearby suburb. It's been 40 years since Jefferson first arrived in Japan in 1982. During his late teens, he dropped out of Temple University at the age of 19 to enlist in the Air Force so he could follow his dream of becoming an international broadcast journalist. By 1987 he was hired as a network anchor and correspondent for ABC News. He also worked for Bloomberg TV and TBS (Tokyo Broadcast System). Jefferson covered the 1989 death of Emperor Hiro Hito, the 1995 Kobe Earthquake, and the 1995 Tokyo Subway Sarin Gas Attacks. "It's been wonderful having a front row seat to history," he says. Passionate about gardening, Jefferson continues his career in broadcasting remotely from Kamakura. "My ashes will be scattered here."
Is the Japanese Language a Barrier for Black Professionals in Japan?
Jefferson immersed himself in an intensive three-month Japanese course when he arrived in Japan. Although he says he is "not fluent," Jefferson has admirable Japanese skills. He can he handle conversational Japanese, does his own grocery shopping, has purchased cars without assistance, and files his own taxes.
While Google translate is a big help, he says that "To live here, I have to have a good command of the language. I study the language everyday – not in any sort of methodical way but every day I try to take the opportunity to learn something new. I am constantly learning English as well. Every day I try to learn at least one new English and Japanese word. As a Black foreigner, a smile works wonders, but not understanding Japanese can be a barrier. But even with a little grasp of the language, the Japanese will praise you. They're very kind that way."
Does Racism Exist in Japan?
I really feel like a free Black man here, a free man. I hear a lot about 'systemic racism.' I'm not naïve. I know racism exists. But I'm also someone who goes out and tries. I've never let the term 'systemic racism' keep me down." As far as discrimination is concerned, I do get looks. But I rarely encounter overt racism. "I really have felt freedom here. I don't ever feel physically threatened. People treat each other with so much respect as human beings. Here, it's such a relief not having this fear, but rather having this freedom."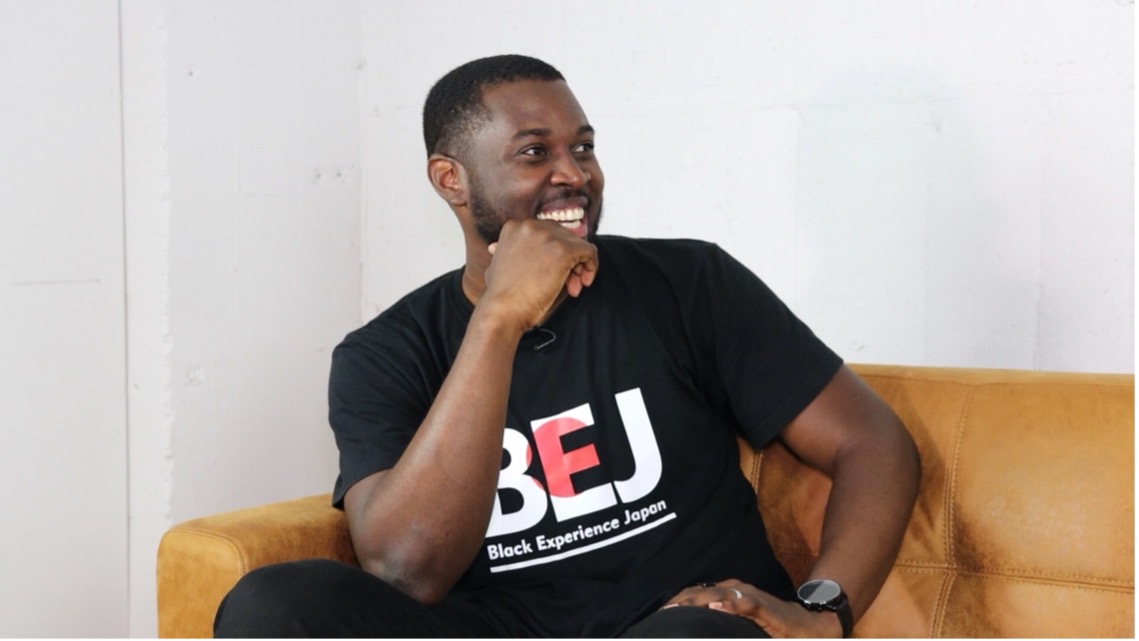 Ranzo, You Tube Influencer & Filmmaker in Japan
Ranzo
Is Being Black in Japan is a Unique, Individual Experience?
Ranzo is a documentary filmmaker and "YouTube" influencer who lives in Tokyo. He is originally from Jamaica. Seven years ago, Ranzo's wife was offered a job teaching English in Tokyo. The couple saw it as an opportunity for advancement. They moved with their daughter from Toronto, Canada across the globe to Japan.
Is the Japanese Language a Barrier for Black Professionals in Japan?
Ranzo is a perpetual student of the Japanese language. "I do speak Japanese," he says, "but I am not at the level of fluency that I am currently striving for. I mainly engage in self-study. I employ a mixture of Japanese lessons textbooks, Japanese learning applications, consumption of native Japanese movies and anime, reading Japanese Manga and utilizing native Japanese language tutors. Living in Japan is a great advantage as I tend to learn quite a bit about the language through osmosis and I also have endless opportunities to practice what I have learned through my studies."
Does Racism Exist in Japan?
"The view and opinions about Black people seem to stem from media sources versus personal encounters and experiences. And as one could imagine, this can be problematic as the image of Black people that the media tends to portray is not always positive, but quite the contrary. So, oftentimes as Black people, we must contend with these stereotypes. Despite this, Black people who are well acquainted with struggle have made their way to coveted positions. Therefore, it is possible to thrive and get ahead in Japan despite the perceived setbacks that one might face residing in a homogenous society. There is also the element of being unique and interesting, which is not a bad thing if one can use it to their advantage. So, being Black in Japan is and is not what those residing outside of Japan think it is."