"Ancestral Healing" from "Grandmother Julia" Series
by pcd. Photography/Mixed Media/20"x30"
On view @ Philadelphia City Hall.
"How Art Heals." Through April 14, 2023.
Although it's the end of February, it felt like spring in Philadelphia the other day. Rittenhouse Square at 19th and Walnut was crowded. An overabundance of dog walkers were among the coatless revelers, all of them dubiously taking in the freakishly warm winter weather. Yet this idyllic park scene was in many ways a façade, masking the truth. Because actually, all of the sunlight has disappeared – our City is being battered from extreme rains. We are drowning in a river of hurt, as we are being tragically swept up in a culture of apartheid against Black people, anger, corruption, poverty, violence, illness, grief, fear, tears, and sorrow.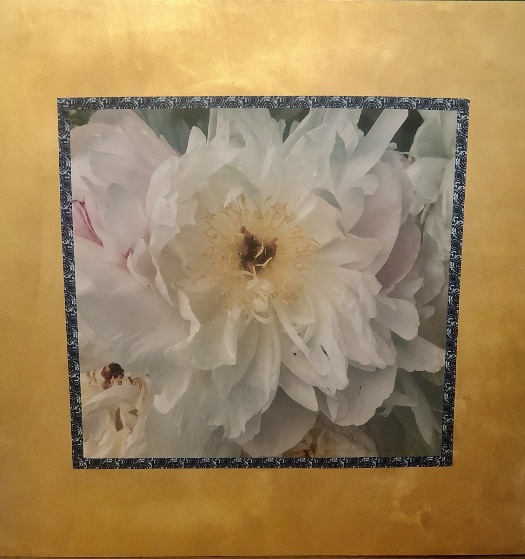 "In Memoriam" by pcd. Photography/Mixed Media/4'X4' Dedicated to those among us
experiencing grief.
Our citizens are being thrashed about in these way too trashy streets. However, despite what you typically see blaring over the media, many Philadelphians are finding solutions. Many of us support the ideals of making this world a better place. We dutifully trudge forward, with our families, our art, our offerings, our missions, our initiatives. We keep going although we may barely advance an inch at a time. Individually and collectively, we grasp for safety in a warzone, acutely aware that way too many guns proliferate.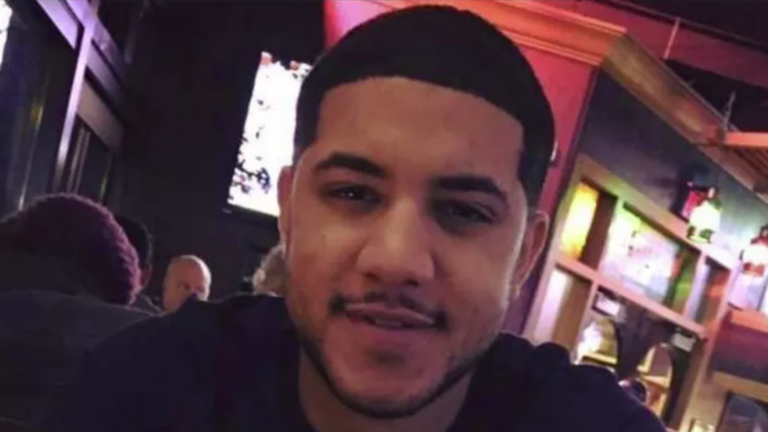 Rest in Peace. Slain Temple University Police Officer Christopher Fitzgerald.
Given that the City suffered 516 senseless homicides in 2022, it is evident we are living with a heightened sense of trauma. And then boom! Temple University Police Officer Christopher Fitzgerald was executed in cold blood while attempting to thwart a robbery in North Philadelphia at 17th and Montgomery, on Saturday February 18, 2023. The shocking execution of Officer Fitzgerald, a Person Of Color, was perpetrated by Miles Pfeffer, an 18-year-old Caucasian Bucks County, PA resident, who had a long history of trouble with law enforcement. After killing the Officer, Pfeffer brazenly stood over his body and shot him twice more in his head, and then had the nerve to attempt to steal his service revolver. Our City is still gripped from shock waves over this atrocity. Yet even before the City got a chance to lay this exemplary 31-year-old father of 5 children to rest that following Friday, this happened: On Thursday, February 23rd, 7 people were shot in the streets (once again in North Philadelphia), this time in Strawberry Mansion, at 31st and Norris. The wounded included a 2-year-old girl, her 31-year-old mother, a 13-year-old boy, a 15-year-old boy, a 16-year-old boy, another 16-year-old boy, and a 17-year-old-boy. There is no way to make sense out of any part of this.
And, unfortunately, the racism, violence, poverty, and ignorance we see in Philadelphia – despite all that is beautiful about my beloved City – are but a microcosm of the global upheaval the world is experiencing, from the far reaching impact of white supremacy, to toxic globalization, all out wars, and crushing natural disasters.
Yet and still, I remain hopeful. Centered in my own personal joy. Because liberation work never ends. So, I pose this question: Does working toward liberation for younger and future generations mean that our current lives must exclude joy? I say we have earned the right to experience unrestrained joy. What do I mean by this? I woke up this morning feeling revived and refreshed. I took a walk in one of the City's beautiful park spaces. I meditated and gave thanks, realizing all of my basic needs are taken care of, and a lot of my wants are too. I can honestly say I am living inside answered prayers.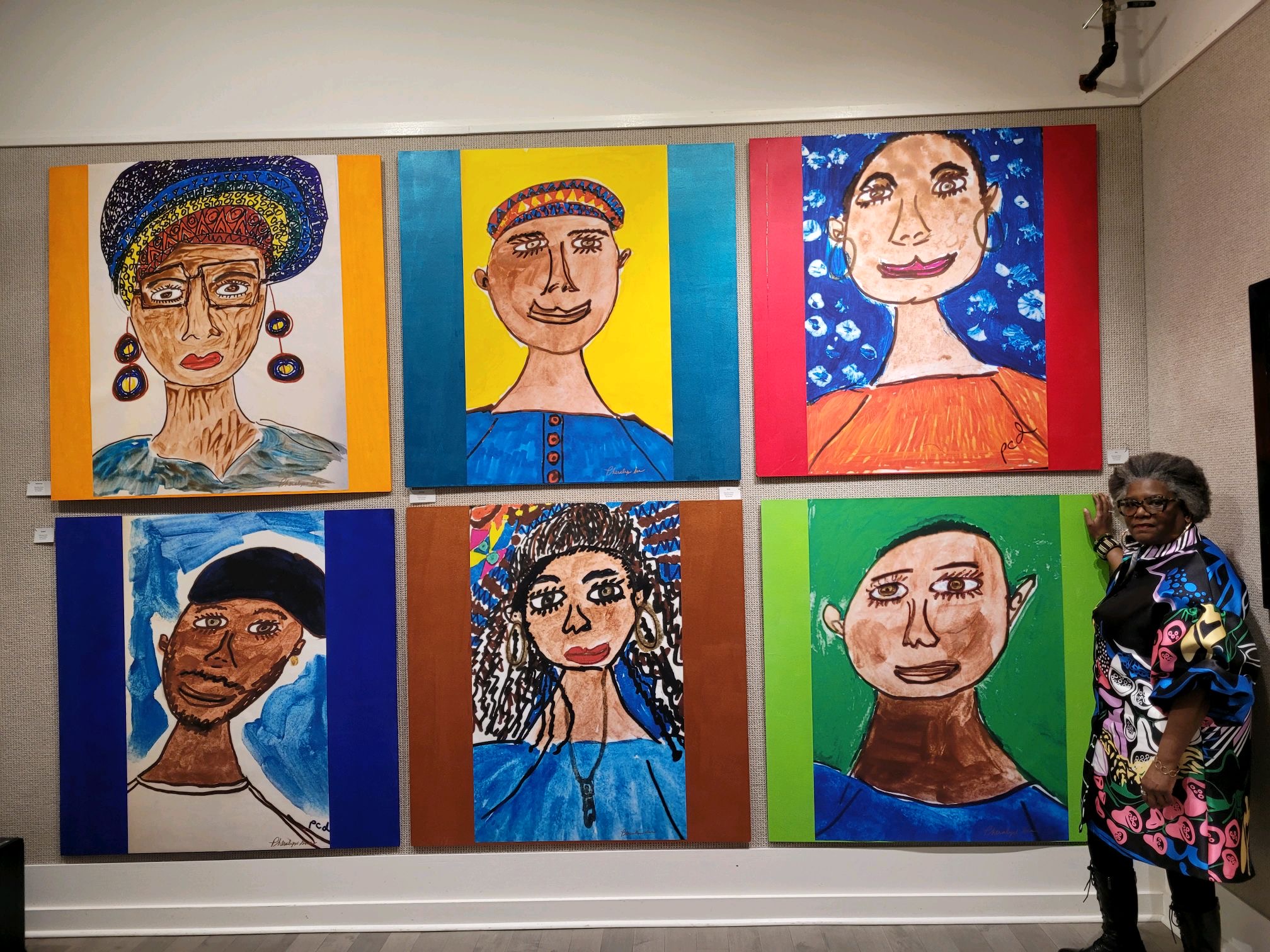 Here are six 4'X4' Panels from "Collective Consciousness" Series by pcd.
Clockwise, from top left: "Katherine" " Amadou" "Ava" "Rashid" "Nyla" "Hakim"
On view at Chester County Art Association through March 2nd.
"Expressions & Interpretations from 11 Artists of Color." Curated by Dane Tilghman.
Years ago, I had to look in the mirror and admit that earning my living from doing tasks at a desk in a cubicle had me feeling depressed. I knew I was not living out my full potential. I begged God to allow me the means to quit my day job and live my life fully and financially free as an artist and entrepreneur. Today I am so humbled to say this is my reality. But I must also share that by the time I reached this milestone, I had also reached 65 years of age. So I am even more grateful to be vibrant and healthy at this stage. These days I am free to schedule my life as I care to, free to travel the world, fuss with my plants, attract romantic love, or sit still in my room and contemplate in silence as long as I want to. I am free to create, and now my prayer is that these offerings help to inspire, uplift, and heal. I continue to seek spirit. I continue to obey the muse. I am so grateful and humbled by all that is being channeled through me via visual art, poetry, and essays. I invite you to experience this ever-unfolding transformation with me. "All praises to the Creator," I say. "Thank you for choosing me as the vessel."
Books, Art, & Poetry on the Horizon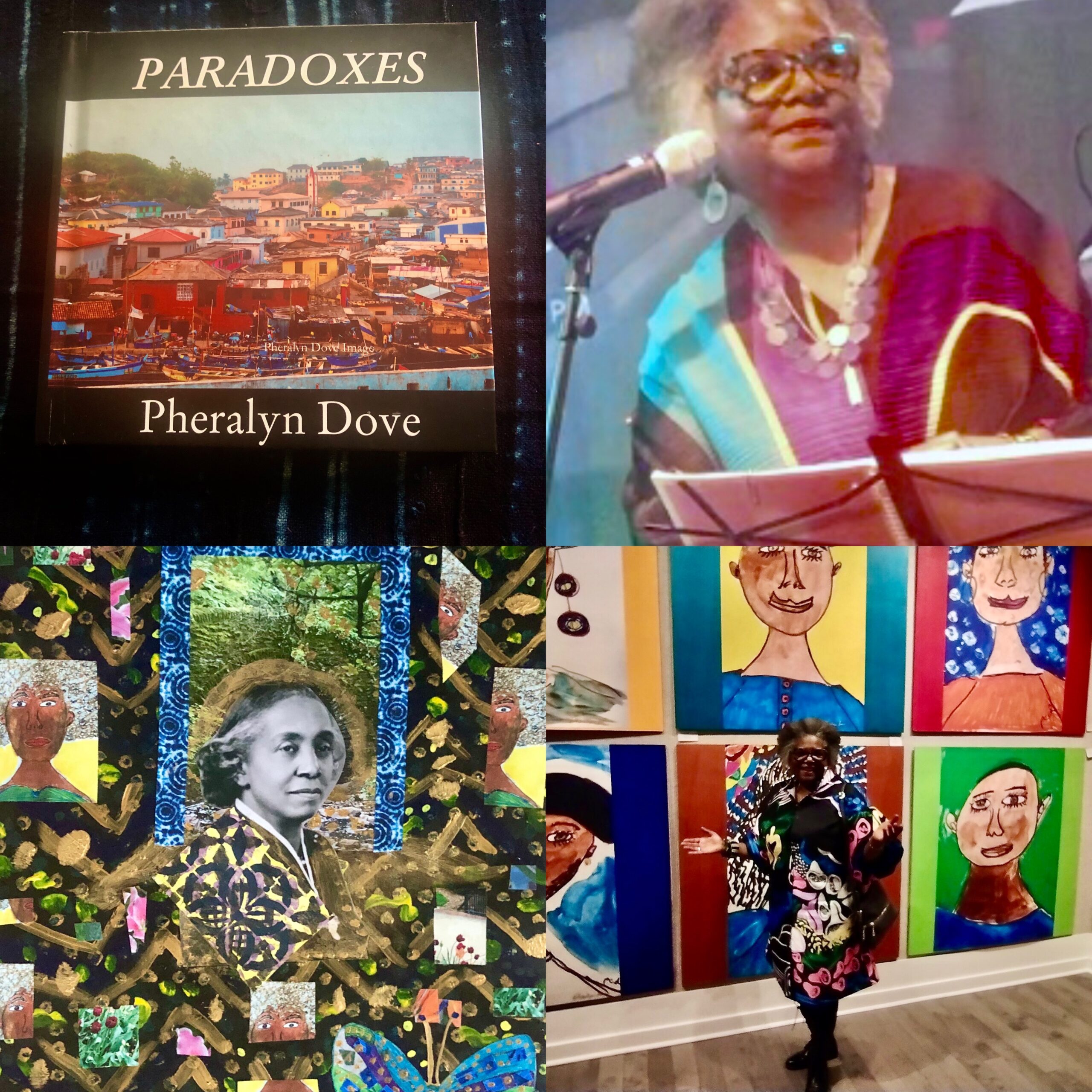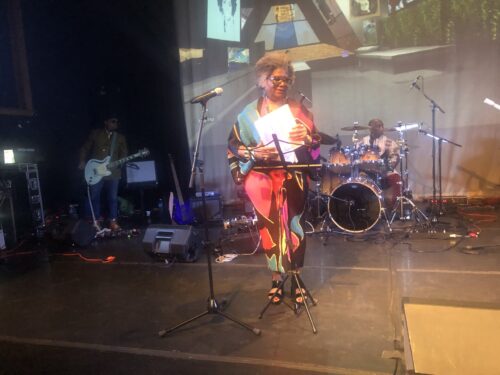 Here's a glance back @ "Power to the Poets" performance at Outsiders Creative and Improvised Music Festival – Produced by Bassist Jamaaladeen Tacuma @ Community Education Center, Philadelphia, Dec. 2, 2022. Come join me as I step up to the mic again! This time at Philadelphia's legendary Fergie's Pub! Also featured for this Moonstone Poetry Event are g emil reutter and Diane Sahms. Series Curated by Larry Robin. Open Readings Follow. Live in Person and via Zoom.
Event: Featured Poet @ Fergie's Pub
Date: Wednesday, March 1, 2023
Time: 7:30 pm
Place: Fergie's Pub, 1214 Sansom Street, Philadelphia, 19107
Admission: Free
Open Mic Follows featured poets
Also via Zoom: Registration Required! https://us02web.zoom.us/meeting/register/tZIkfuusrjgpG9HirQNeBGtRQnZv0vYutRZn
www.pheralyndove.com/events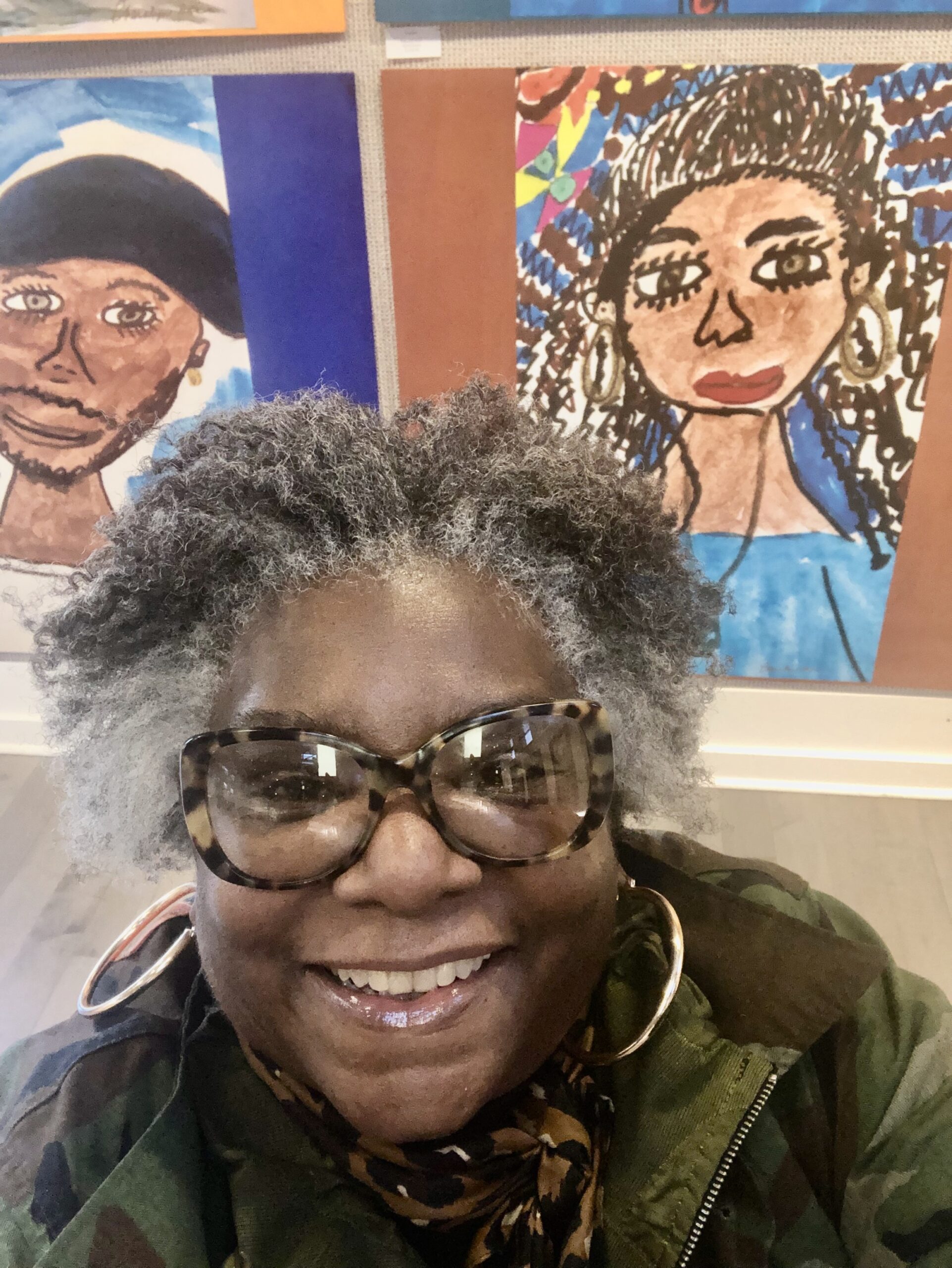 In the Gallery @ Chester County Association with a few of my 4' X 4' portraits
"Rashid" (left) and "Nyla."
Event: Artist Talk & Closing Reception @ Chester County Art Association
Date: Thursday, March 2nd, 2023
Time: 6pm-8pm
Place: Chester County Art Association, 100 Bradford Avenue, West Chester, PA
Admission: Free
Details: "Expressions and Interpretations from 11 Artists of Color."
Curated by Dane Tilghman
www.pheralyndove.com/events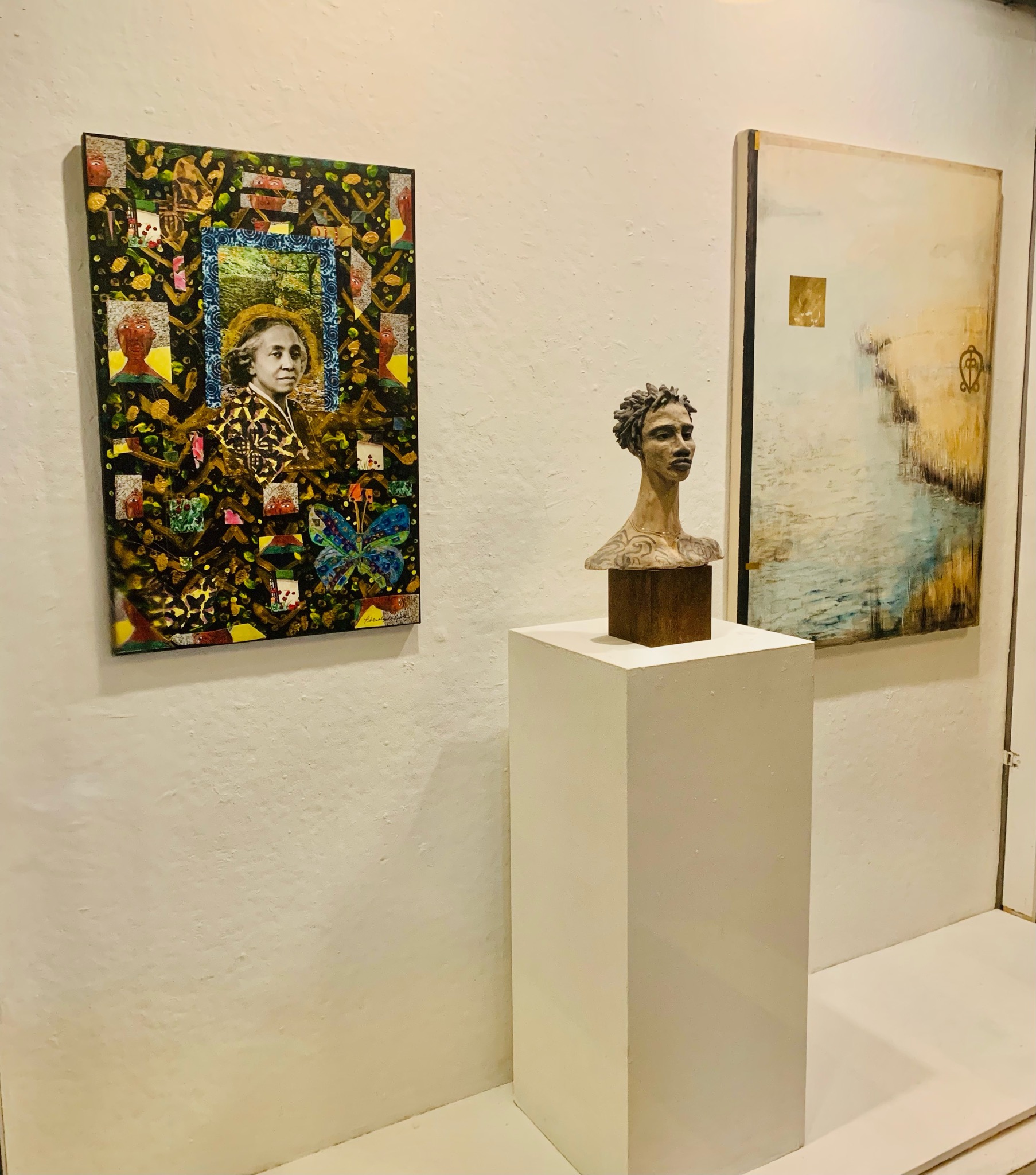 (l to r) Pheralyn Dove, Gail Lloyd, Michael Clemmons
"How Art Heals" @ Art in City Hall, through April 14, 2023
Event: "How Art Heals"
Place: Philadelphia City Hall
Dates: Through April 14, 2023
Hours: 9 am-5 pm Monday – Friday
Details: "How Art Heals" @ Art in Philadelphia City Hall. This exhibit is on the 4th floor of City Hall outside of City Council Chambers. My mixed media painting (on the left), is titled "Ancestral Healing." Michael Clemmons painting on the right. Gail Lloyd sculpture in center. Curated by Monna Morton. Art in City Hall Program Manager, Tu Huynh.
Phone: 215-686-8446
www.pheralyndove.com/events
Event: "Paradoxes ~ A Book of True-Life Stories, Art, & Poetry" by Pheralyn Dove
Dates: Pre-Orders available March 31, 2023.
Publication Date October 1, 2023.
Contact: www.pheralyndove.com/shop
Details: "Paradoxes" is my new book of true-life stories, art, and poetry. These searing tales and images chronicle my sacred journey as a Black woman navigating life across the Urban American landscape. In addition to the litany of trials and triumphs I describe, this book is also reveals my loving homage to Black Art and Culture.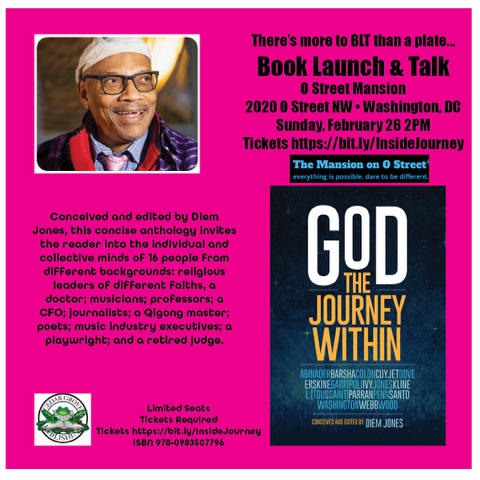 Event: "God The Journey Within"
Anthology edited by Diem Jones. My essay, "Way Too Polite," is included.
Order Now On Amazon: