Heath Brothers Tribute Concert Livestream: https://www.facebook.com/events/1557206457985040/
By Pheralyn Dove
"Capturing The Essence"
We honor our past
when we capture the essence
of our Forerunners
I am humbled and grateful for the success of our Heath Brothers Tribute concert, held April 15th, 2022 at the Community Education Center in West Philadelphia. Many Thanks to all of my loyal supporters for joining me on this journey. You are the Best! Thanks to the sponsors, technical staff, and collaborators. Special thanks to my musical friends who demonstrated such heart, soul and virtuosity throughout the creative process. Jocko MacNelly-Guitar, Bert Harris-Bass, Karen Smith-Percussion, & Donna Dorman-Percussion. It's been a pleasure and an honor working with all of you! The event was livestreamed! Please click here to view: https://www.facebook.com/events/1557206457985040/
Researching and writing The Heath Brothers Tribute was exciting and intellectually stimulating. I recorded oral histories by Bob Perkins, radio host on WRTI.org, and Lovett Hines, Artistic Director of The Philadelphia Clef Club. So many elements had to come together in order to bring my vision for the Tribute to life. By the time we got to our dress rehearsal, our spirits were high.Checking the lights. Checking the amplification. Working on the sound. Going over all of our cues. Fine-tuning the music. We felt the energy!
To create my look for the show, my stylist friend Roman came over and we "shopped my closet."
I've owned all of these pieces for at least seven years.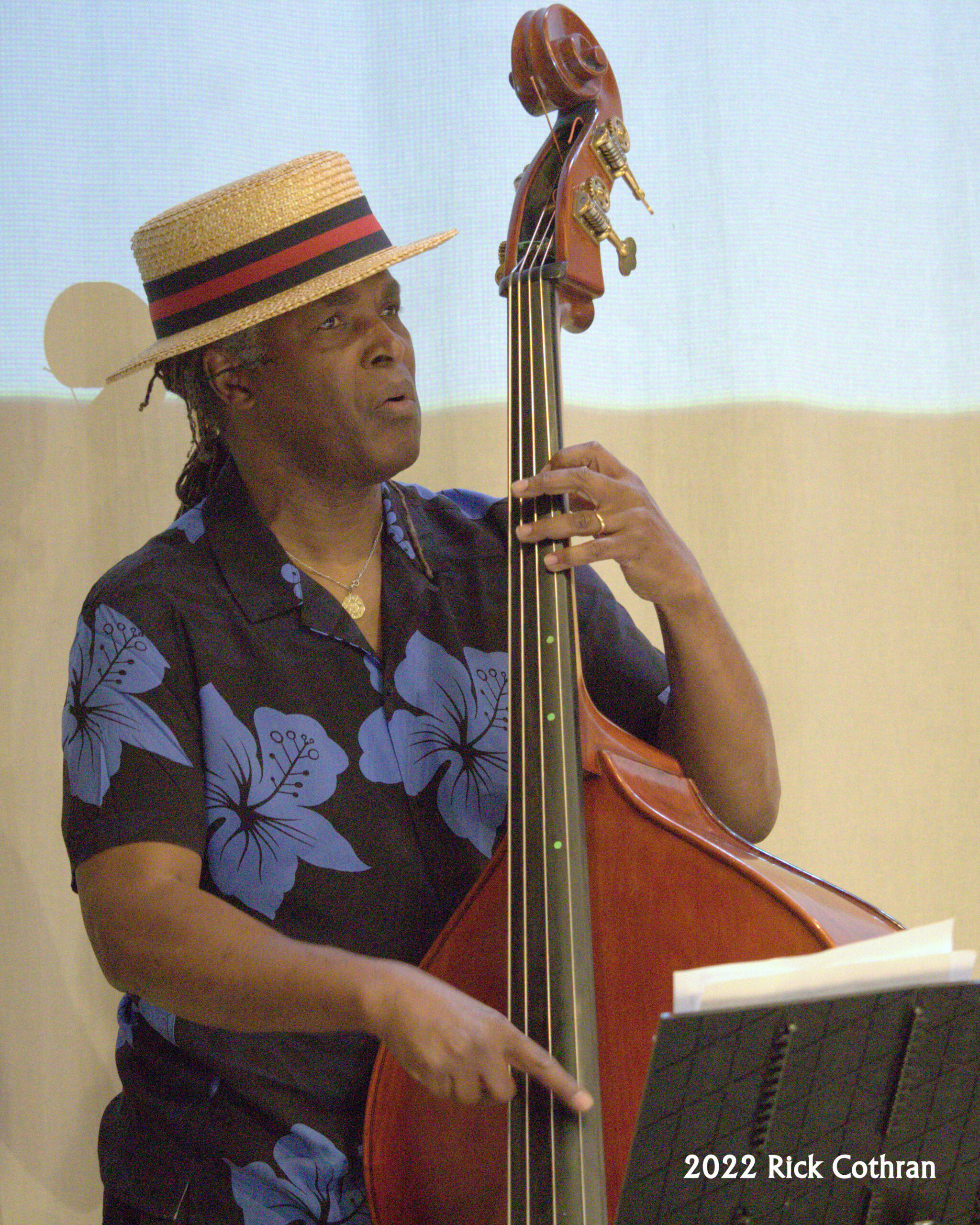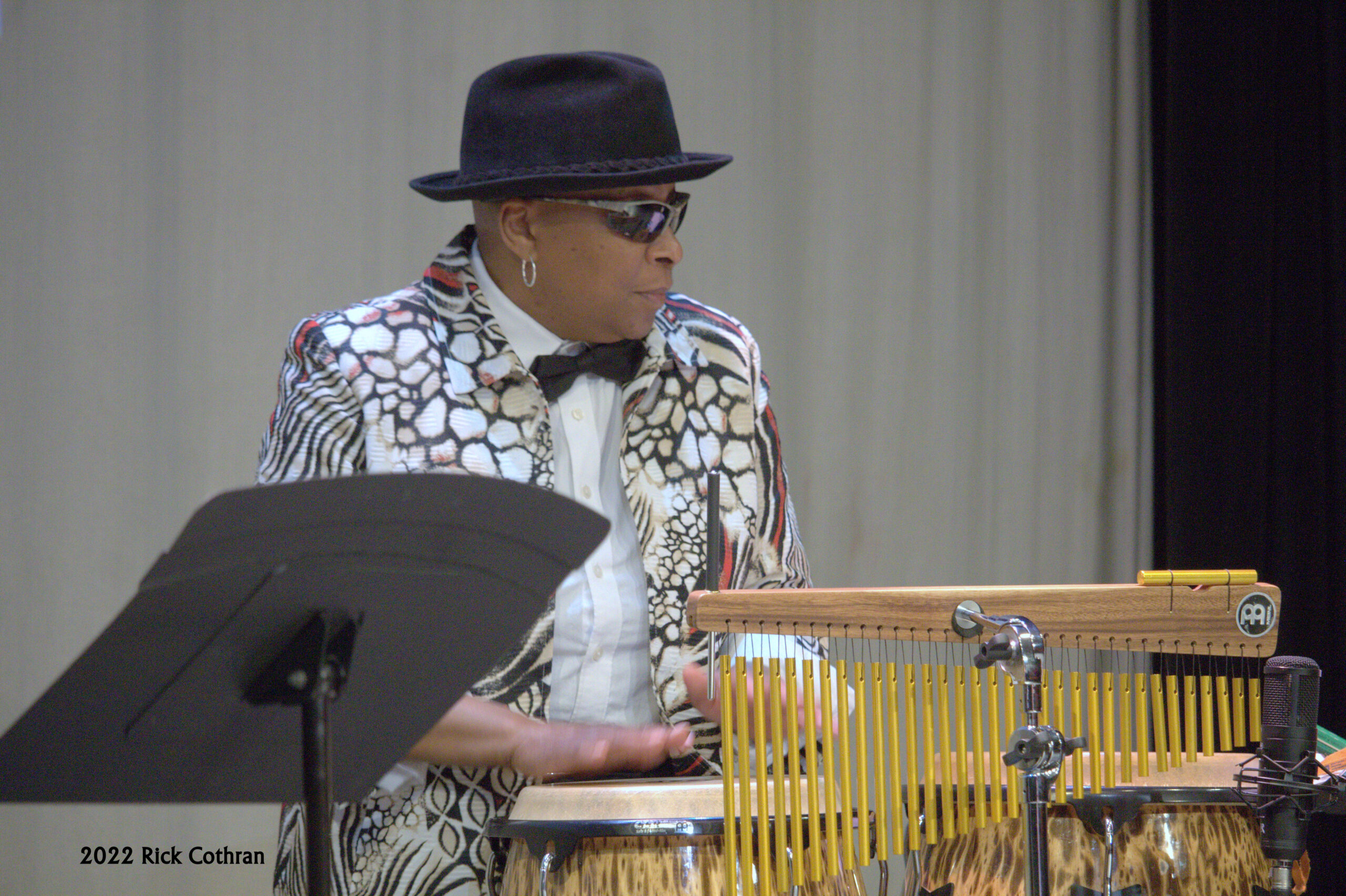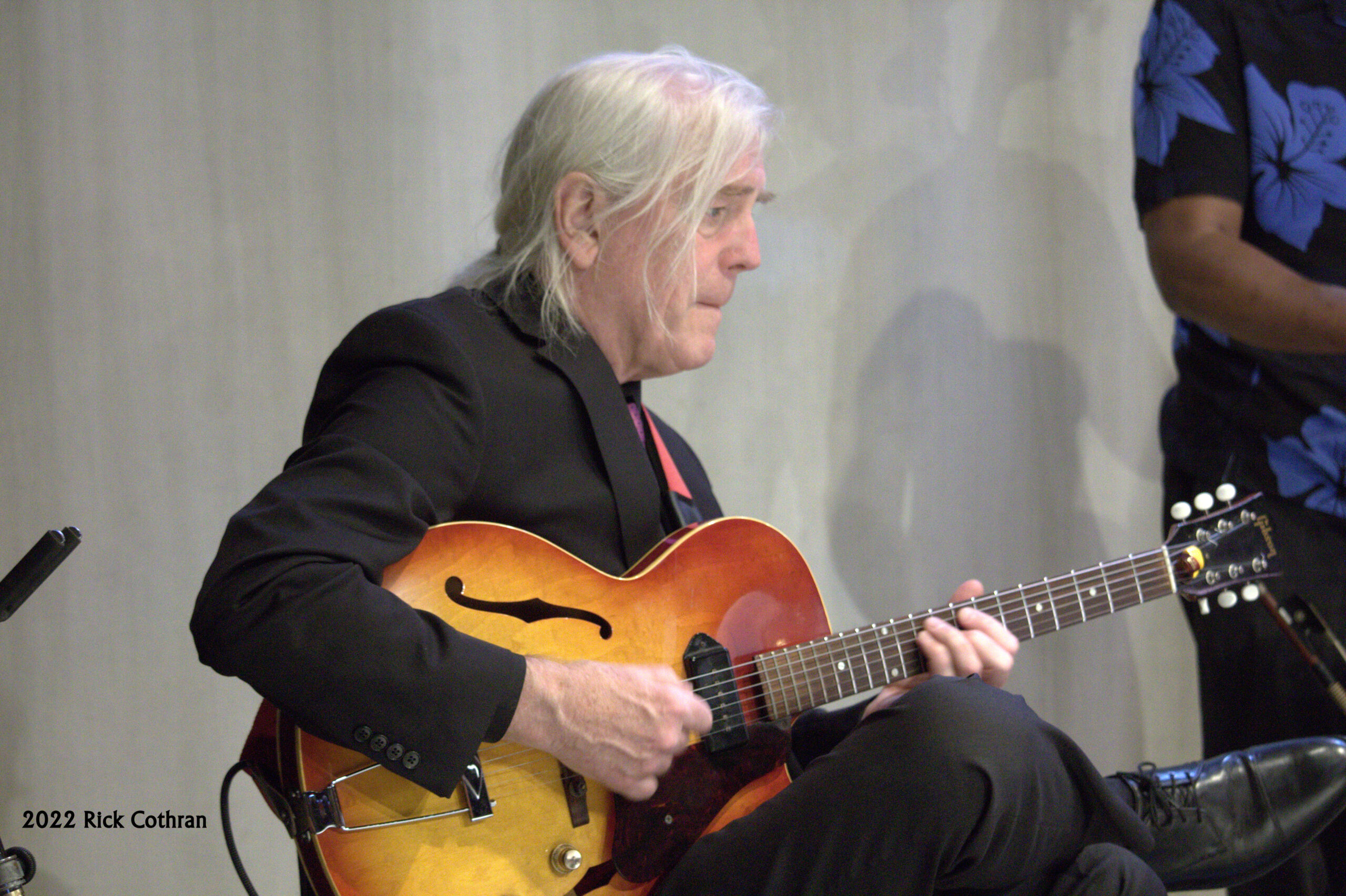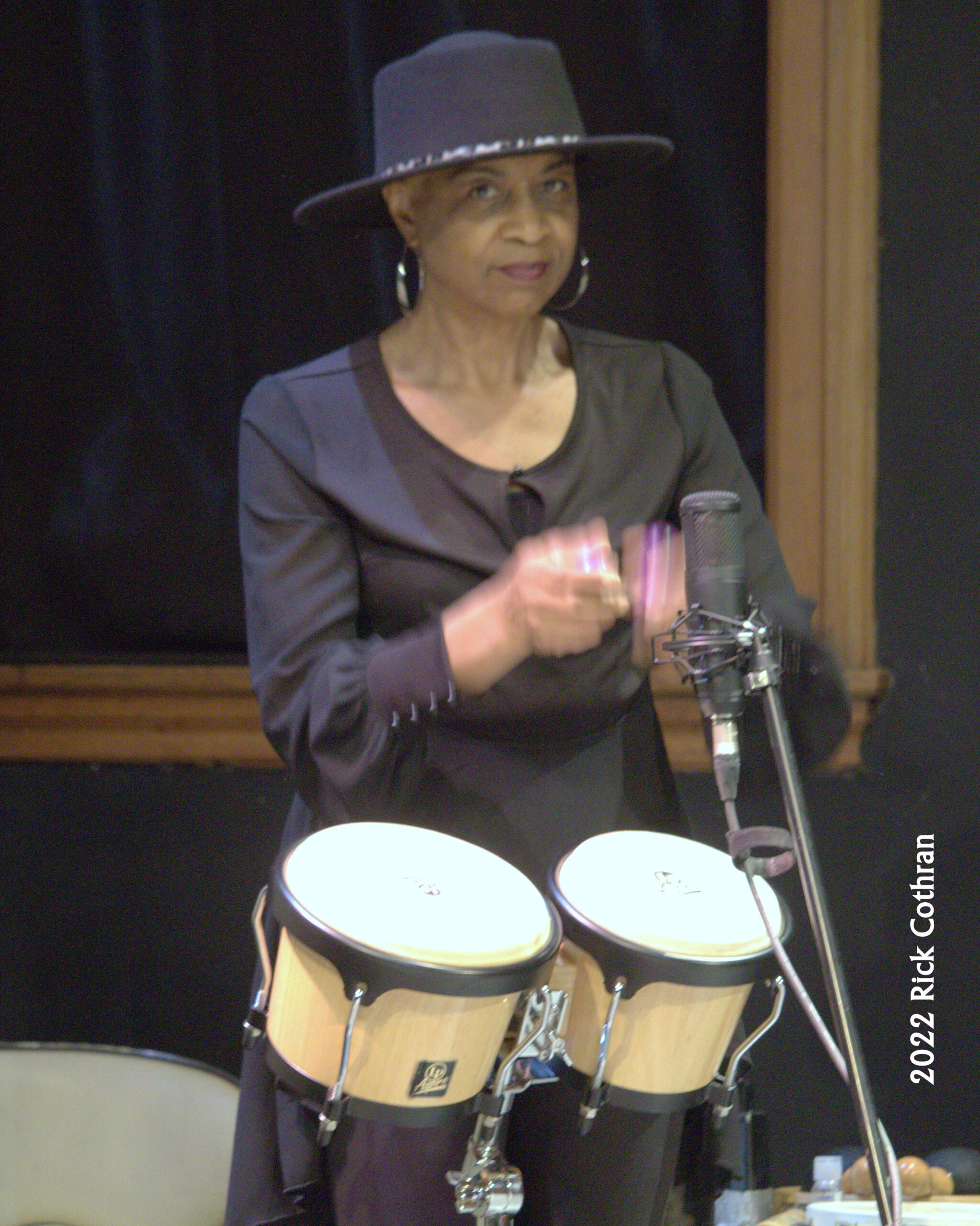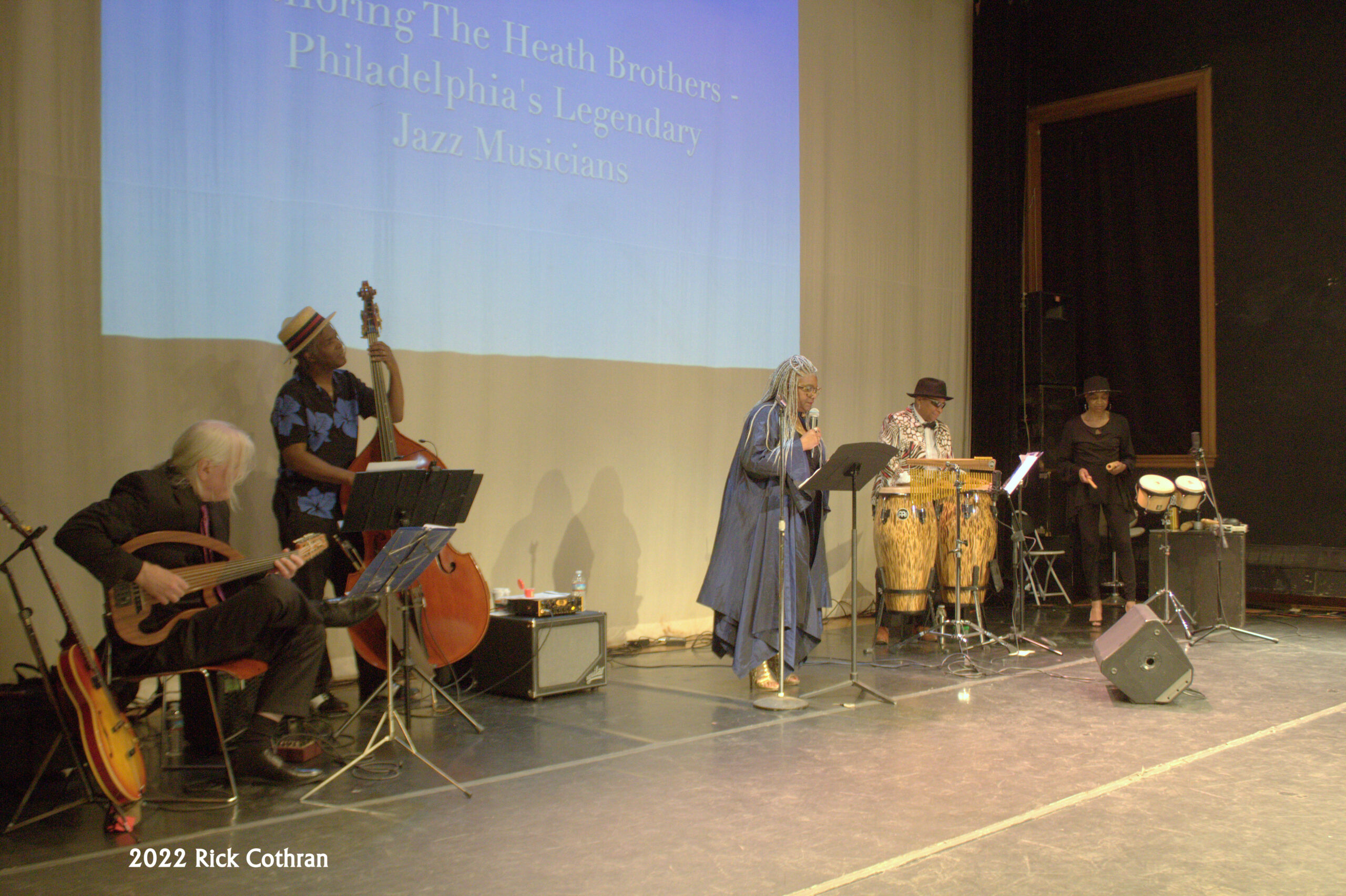 The Heath Brothers, an iconic group of master musicians who hail from South Philadelphia, is comprised of bassist Percy Heath, (renowned as a founding member of MJQ – The Modern Jazz Quartet), saxophonist Jimmy Heath (whose compositions are included in the canon of jazz standards), and drummer Albert "Tootie" Heath (who recorded with John Coltrane) among other notable distinctions. At 86, Albert survives his two older brothers: Percy (1923-2005) and Jimmy (1926-2020). The next generation of Heaths also caught musical fire. Drummer, composer and producer "Mtume" is Jimmy's son. His 1983 R&B hit "Juicy Fruit" has been sampled on over 100 recordings. Mtume sadly passed away in January 2022 at the age of 76. All leaders, the siblings form the nexus of "The Heath Brothers" band, established in 1975 with pianist Stanley Cowl. The Heath Brothers impact on jazz is unprecedented within one family. Their combined affiliations include John Coltrane, Dizzy Gillespie, Miles Davis, Max Roach, Milt Jackson, Benny Golson, Yusef Lateef, Nina Simone, Ray Charles, and countless others. The brothers distinguished themselves as innovative jazz musicians, band leaders, composers, arrangers, and cultural advocates, spanning from the 1940s. "Gemini," "Gingerbread Boy," "C.T.A." and "A Sound For Sore Ears," are just a few of Jimmy Heath's compositions we featured during our Tribute.
I would like to thank our generous sponsors: Black Music City, the CEC (Community Education Center), Ellen Tiberino, Terri Shockley, and Leo Gadson's Producer's Guild. Special Thanks to Jazz Bridge, Kim Tucker, Suzanne Cloud and Rhenda Fearrington. Thanks for our oral histories that were included in the Tribute: Lovett Hines, Artistic Director of The Philadelphia Clef and Bob Perkins, Host of "BP with the GM" on WRTI.org. Thank you Dr. Diane Turner, Director & Chief Curator of The Charles L. Blockson Afro American Collection, Each One Teach One, Stephanie Dove and Alysan Lang. Also thank you Kai Akwei Bey.